Post-COVID-19: CCK's Direction
As the pandemic shows signs of prolonging, the economy has downturned and unemployment is rising. This means that families in crisis, such as low-income households and small business owners, need even more help. Accordingly, CCK is getting ready for the next campaigns that massive citizens can join and support to continue to help underprivileged communities after the COVID-19 emergency response.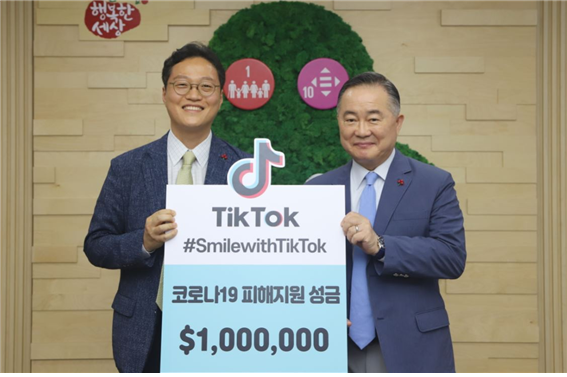 In addition, as the central and local governments gave out the Emergency Disaster Relief Fund to the public (central government in May) and the Gyeonggi Provincial Government launched its campaign involving the disaster basic income, it was pointed out that a comprehensive campaign would be more effective, instead of local governments across the nation launching their own campaigns. That is how CCK came to launch its #OvercomeTogether "Let's Rise, Republic of Korea" Campaign (Apr. 27-Jun. 30).  
COVID-19 Special Fundraising (Feb. 24-Apr. 30, 2020)
"Let's Rise, Republic of Korea" Campaign (Apr. 27, 2020-present)
[Fundraising] This campaign sought to provide emergency relief in response to COVID-19.
[Fundraising] It's an ordinary fundraising campaign begun after the central and local governments put systems in place to respond to the pandemic.  It encourages the public to donate their Emergency Disaster Relief Fund and disaster basic income.
[Distribution]
1. Livelihood support for families in crisis
2. Support for medical staff, patients, quarantined people, and volunteers
3. Disinfection and sanitation control
4. Support in welfare service gaps
[Distribution Goals]
1. Respond to those in "new blind spots" (e.g. the digitally-neglected class)
2. Offer community-level solutions to fulfill the need for the care service
3. Help people deal with a new sense of isolation and trauma resulting from social distancing
4. Improve individual and organizational digital capabilities
5. Help communities take a new approach to changes in climate
6. Create new jobs and support creation of new specialized professions